Music legends leave their mark on the iconic Gibson J-45 guitar
NO STRINGS ATTACHED brings together some of the biggest names in music for a unique creative project, in partnership with Gibson Gives.
Each participating artist has created an original artwork on the wooden soundboard of a Gibson J-45 acoustic guitar.
Framed alongside scratch plates signed by the artists, the artworks will be exhibited at the Scotch of St. James in central London before being sold in an online auction. Prints from the project will also be on display throughout the auction at the South Mills Arts centre in Bishop's Stortford.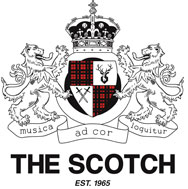 The Scotch of St. James
Get ready to enter a bespoke, pop-up gallery in this iconic 1960s club. All of the original project artwork, beautifully framed alongside signed scratch plates, will be on display. Friends of the project will be performing live on stage during the daytime.
Dates and times:  3rd – 4th October. 11am-5pm.
Address: The Scotch of St. James, 13 Masons Yard, St. James's, London. SW1Y 6BU.
South Mills Arts
A special exhibition featuring full-size prints of the project artwork, alongside a large feature wall. QR codes will be displayed to take you straight to the auction pages.
Dates:  26th September – 14th October.
Address: South Mills Arts centre, 1-3 South Rd, Bishop's Stortford. CM23 3JG.
THE PARTICIPATING ARTISTS ARE
For over 130 years, the iconic and leading American instrument brand Gibson has been shaping sound across generations and genres. Gibson, and its charitable arm Gibson Gives believe in the power of music, and that getting instruments into the hands of those with a desire to make music is a life-changing event. Gibson Gives is committed to making the world a better place by supporting non-profit organizations and programs in their efforts to advance musicians, youth-focused education, music, health, and wellness initiatives. 100% of all donations to and from Gibson Gives go towards giving the gift of music. In the last three years, Gibson Gives has raised over $4.5 million and enabled $46 million in funding for key organizations through product donations and meaningful giving worldwide.

Retune is a charity that inspires young people to improve their mental wellbeing through creative outlets such as music and the arts. Creativity can be defined as 'anything you can lose yourself in'. Retune delivers workshops in schools, universities, colleges, hospitals and prisons, as well as putting on high calibre live shows that encourage performers and audiences to be open about their experiences. Retune's SCALES model, with six 'strings' representing different areas of mental wellbeing (Sleep, Creative, Active, Listen, Earth, Social) can be used as a preventative self-help tool that might reduce the number of young people seeking professional help or ending up in mental health crisis. Retune is supported by the NHS and carries out its work all over the UK, wherever services are required. The message is simple – we all go 'out of tune' from time to time, and it is important to have strategies up our sleeves in order to achieve mental 'harmony' once more.
No Strings Attached is an Eazl project supporting Gibson Gives and Retune.
Eazl would like to thank all of the amazing supporters who have helped bring No Strings Attached to life. We're particularly grateful to Gibson for providing the soundboards and scratch plates used by the artists, and to The Scotch of St. James and South Mills Arts for hosting the exhibitions and live events.
We'd also like to say a special thank you to some of our long-term partners, including Absolute Creative for creating the web content. They have designed dedicated pages for all of our of projects and have worked extra hours to weave their magic to make each one look amazing. Our framers and printers, Menor, have likewise been with us for the long haul and have dedicated much time and care framing and photographing the project artwork and scratchplates, as well as producing exhibition  boards and QR codes. The artwork has further befitted from the beautiful frames provided by Larson-Juhl and will be showcased thanks to Blackwall for supplying and installing the exhibition walls used in the Scotch, and MPS Colour Print for creating the exhibition feature wall, displays and graphics.
The project has been given an extra dimension with the input of creative agency One Black Bear, producing original content across video, graphics and exhibition displays. One Black Bear conceived and commissioned the lead video for the project, working with director Ben Thornley (Sitcom Soldiers) and producer Philip Kerr (Good Guys). Thankfully, no guitars were harmed during the production. Their efforts have been matched by the social media support from cloud-based agency UP THERE, EVERYWHERE, who have gone to great lengths to help maximise project exposure.
Our incredible supporters continue with Colart/Reeevs and Rapid, providing the art materials used by the artists, as well as Character Mailing, who shipped the materials and completed art across the UK. The latter have gone beyond the call of duty, rearranging collections at short notice and delivering on the same day when required. Going further afield, we're similarly indebted to Flight Logistics for moving packages back and forth to America.
Last but not least, our projects would literally fall apart without the bespoke boxes created by Fencor Packaging, from making samples to supplying the final colourful packaging ensuring all the artwork arrives in safe and in pristine condition.
You are all wonderful people.
Thank you.
Paul & Richard.
We'd like to add a very special thank you to creative superstars Charlie Higson and Pure Evil for producing original artwork for use as hero images across the project. Pure Evil was the first to create an artwork on one of the J-45 soundboards, helping us to showcase the concept to the rest of our artists, while Charlie has created a mesmerising triptych inspired by three modern masters.