THE GREAT TEDDY BEAR PROJECT
21 FAMOUS NAMES – 21 PAIRS OF JEANS – 21 AMAZING TEDDY BEARS
The Great Teddy Bear Project (GTBP) features 21 uniquely crafted teddy bears, each made from a pair of jeans donated by famous names from the worlds of music, TV and OUTER SPACE!
Handmade by Canterbury Bears at their workshop in the Kentish countryside, each bear is embroidered with the signature of the celebrity whose jeans they are made from.
The project is organised in support of Together for Short Lives, the UK's leading charity for the 99,000 children with a life-limiting or life-threatening condition and their families.
The GTBP online auction closed on 2 December, 2021.
You can learn more about each bear by visiting the individual pages for our fantastic denim donors via the images below.
A COMING TOGETHER OF STARS AND ONE VERY SPECIAL BIG BEAR
The fabulous project image – showing all 21 of of our denim donors – was specially created by Mr Charlie Higson. A limited edition print of the picture, signed by Charlie, will be included in a prize draw that will run on Charity Stars alongside the main auction. The winner of the draw will also receive one very special big bear, made from off-cuts from all 21 of the jeans donated to the project.
The Big Bear prize draw closed on 16 December, 2021.
WHAT HAPPENED TO MY JEANS?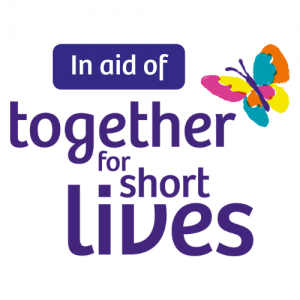 When a child's life is expected to be short, there's no time to waste.
Together for Short Lives, the UK charity for seriously ill children, estimates that there are 99,000 babies, children and young people are living in the UK with health conditions that are life-limiting or life-threatening. The number of seriously ill children has trebled over the last 20 years, so there is a growing demand for lifeline support. Many of these children have complex conditions and need specialist care 24 hours a day, seven days a week.
More and more of these families are suffering through their child's short lives, and they are suffering alone. They are struggling to navigate a maze of medical and social services and overwhelmed with work and finances. And too many families are suffering in grief, fear and loneliness through a lack care and support.
Together for Short Lives cannot save a child's life. But with your support we can save a family from a lifetime of suffering. Whether they are struggling to come to terms with a diagnosis, or if they just need somewhere to turn for support and information.
Together for Short Lives is here to make sure that families caring for seriously ill children do not have to suffer alone, and instead can treasure every moment together, whether that's for years, months or only hours. Getting the right support can make a lifetime of difference.
Visit www.togetherforshortlives.org.uk for more information.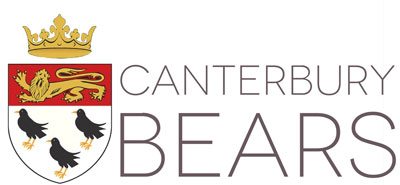 For more than forty years, Canterbury Bears have created the finest quality, handmade teddy bears from their workshops in the heart of the Kentish Countryside. Founded in 1979 by Maude and John Blackburn (renowned Modern British Artist), the company was born after a friend commissioned John to create a bear for his grandmother. The Blackburn family still run the business today, working with a dedicated team to create beautiful bears that are designed to be treasured. 

All the company's creations are handmade in their own workshops, situated in a small village close to the historic Cathedral City of Canterbury. The unwavering ethos of the business is that all their bears are 100% designed and handmade in the UK.
It was a pleasure for Eazl to be able to work with this lovely and inspiring family business, particularly visiting their workshop to meet the team and see the production process. You can view the
'making of' images of the project bears here
.
The adorable artwork  of each bear was painted by the talented member of Canterbury Bears, Chloe Johnson.
Eazl would also like to thank Matt at Absolute Creative and Fencor Packaging for all their support in helping to make the project a reality. They have supported us pro-bono across many of our projects and their time and expertise has truly been invaluable. We would also like to thank Olwynne Goodrich at easypeasyDigital for her amazing work promoting the project.
The Great Teddy Bear Project is an Eazl project inspired by Harvey Aspell and dedicated to the memory of Joyce Aspell.
Project photography, including the images of the completed bears, by Harvey Aspell.
A very special mention to  Charlie Higson who has supported our work over the last 9 years at Eazl. Creating amazing artwork for various projects that we have done. Charlie created the Hero image for the Teddy Bear project which we will release as a limited edition print. Thank you Charlie.