ART IN A BOX II (AIABII) features original paintings by famous figures from the worlds of music, comedy and TV, made using materials supplied to them in a bespoke art box.
The theme for the paintings is 'Torch Songs' – inspirational songs that we all turn to when times are tough and that lift us up when we're feeling low.
Painted on 8-inch square canvases, the artwork will be exhibited in Christchurch and London before being sold with the proceeds split between two amazing UK charities: CALM and Together for Short Lives. 
The art boxes and materials for AIAB II were kindly supplied by project partners Hobbycraft.
The AIABII online auction closed on 28 February, 2020.

Traditionally, a torch song is a song about unrequited love, often sung by Jazz singers. While owing a debt to that history, we're branching out to embrace a definition introduced by CALM – songs that light the way out of the dark. For us, a Torch Song can be any song that you find inspirational, that lifts your spirts when you're feeling low, or that gets you going in the morning. So, while some of our artists have chosen classic torch songs – like the much-loved Cry Me a River – the AIABII artwork has been inspired by a whole range of different musical styles.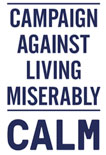 The Campaign Against Living Miserably (CALM) is leading a movement against male suicide – the single biggest killer of men under 45 in the UK. CALM runs a free and confidential helpline and webchat – 7 hours a day, 7 days a week – for anyone who needs to talk about life's problems, as well as supporting those bereaved by suicide and working in the community to reengage with people before they reach the point of crisis. The charity actively campaigns via the media to spread awareness of suicide and challenge male stereotypes, using cultural touch points like art, music, sport and comedy.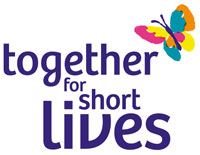 Together for Short Lives is the UK's leading charity for the 49,000 children living with life-limiting conditions.
The charity wants to help every child and family living with a life-limiting or life-threatening condition get the very best care and support they can so they can make the most of every moment together. Many of these children have complex conditions and need specialist care 24 hours a day, seven days a week. Together for Short Lives runs a helpline to support families and champions improvements in palliative care, supporting a network of children's hospices across the UK.
PROJECT PARTNER & SUPPORTERS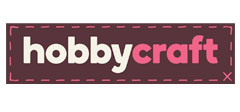 Founded in 1995, Hobbycraft has since grown to a nationwide business with over 90 stores across the UK, ready to support and inspire an ever-expanding variety of crafts.
The largest arts and crafts retailer in the UK, they have everything you need for art, knitting and crochet, haberdashery, papercraft, wedding and party, baking, jewellery making and more.
Hobbycraft is a long-term supporter of Together for Short Lives and has raised over £1m for the charity. The two organisations have a shared belief in the therapeutic power of arts and crafts.
AIABII wouldn't have been possible without Hobbycraft's generous support, with the company supplying the art boxes and materials used by the artists, as well as helping to organise worldwide shipping and logistics.
In addition to Hobbycraft, an amazing group of companies and individuals have been instrumental in helping to realise AIABII. Key supporters include our longterm print and framing partners, Menor, who have photographed and framed all of the project artwork, and frame suppliers Larson-Juhl, who supplied the materials for the frames. We are also grateful to Hatch Gallery in Dorset and Graham Hunter Gallery in London for hosting exhibitions, to ZPR in assisting with project PR, and to Preservation Equipment for supplying the acid-free paper used to protect the artwork. Last but not least, we have to thank the amazing team at Absolute Creative Media for creating this website and carrying out design work across the project.
Based in Christchurch, Bournemouth, Dorset. Specialising in Contemporary British Art.
A preview exhibition of prints from the project will be shown from Monday 27th January – 1st February 2020.
Based in Baker Street, London. Specialising in Modern and Contemporary Art.
An exhibition of the original paintings will be shown from Monday 10th February – Sunday 23rd February 2020.